The JNP Community has something to rave about!
" Girls Breaking Boundaries has benefited greatly from The JNP Project. Just one year ago, the girls of Girls Breaking Boundaries were shy, soft-spoken girls. Those girls are now speaking up and speaking out, and, undoubtedly, Dona and The JNP Project has been pivotal in this growth. The girls look forward to Dona's visits, as she is a positive force in shaping who they are becoming. She shares the themes of truth and kindness though The JNP books, guiding the girls to develop a strong sense of self. And with new Girls Breaking Boundaries members this year, I am excited to see their growth with Dona's support and proud that current members will mentor the new ones."
Megan Zimmerman, M.A., Grade 7 Language Arts Teacher, Bates Middle School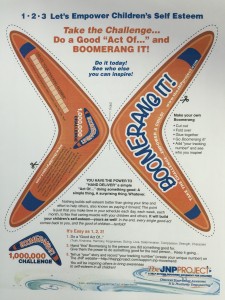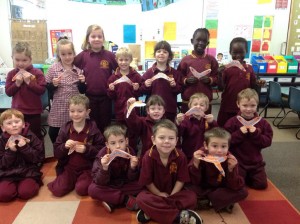 "Hi Dona, It was a pleasure to post some of our acts of kindness to your site. I found your project through twitter, and then jumped onto your website to download the boomerangs. I would love some books for my school, in particular one for my class. The kids would love it!
The boomerang it is a lovely initiative and will ultimately continue to be woven into discussions and work with my class. We could especially connect with the idea of a boomerang – being Australian's!"
 Thanks again,
Megan Ferguson, Liddiard Road Primary School, Traralgon, Australia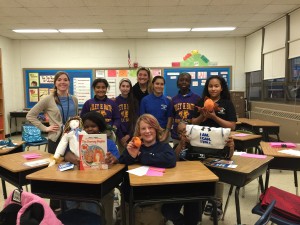 "Dona visited Girls Breaking Boundaries at Bates Middle School—a group for building confidence and self-advocacy in middle-school girls. Sitting in a circle, Dona had an energetic conversation with the girls about embracing their inner awesome. When she shared, "I am. I can. I will.," normally reserved girls shouted and jumped from their seats to share words to describe themselves, like "confident," "intelligent," and simply, "me." The JNP Project encouraged these quiet girls to be comfortable in their own skin and share their inner awesome with others. The girls can't wait to learn more about Jake and Jane—and themselves. Thank you again for coming and for ALL you are doing for our youth."
Megan Zimmerman, M.A.
Grade 7 Language Arts Teacher , Bates Middle School
Comments noted by the group (7th-8th grade, 12 year olds) after the discussion / presentation about JNP's brand supporting the discovery of inner awesome: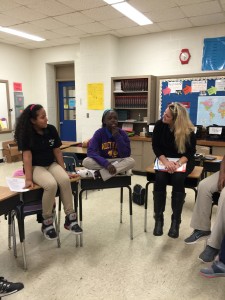 "I learned that I am me, I can be me, and I will be me!"
" I really liked that Jane was created."

"I learned to be confident about yourself."
"I really liked the book!"
"I learned that you can be awesome and the world needs you."
"I really liked  the Jake and Jane book, and the advice of your self-esteem. This was the best day ever. 🙂 You rock!"
"I learned that I am. I can. I will."
"I really liked the characters."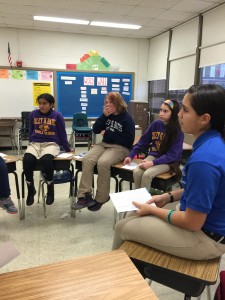 "I learned that you can be yourself."
"I really liked how you showed us the project you created."
"I learned you can believe and do what you want."
"I really liked that she brought different toys and stuff."
"I learned about empowerment and self-esteem."
"I really liked the lesson I learned!"
"I learned that you can be anything you want to be."
"I really liked how they have different products and how they have boys and girls.'