"INNER AWESOMENESS" IS SPREADING… Thanks to YOU! and YOU!! and YOU!!!….

The books are being read globally in: The United States of America; United Kingdom; France; India; Spain; South Africa; Australia; Nepal; Egypt; Sweden; Singapore; Costa Rica; Hong Kong; Algeria, Denmark, Portugal, Qatar…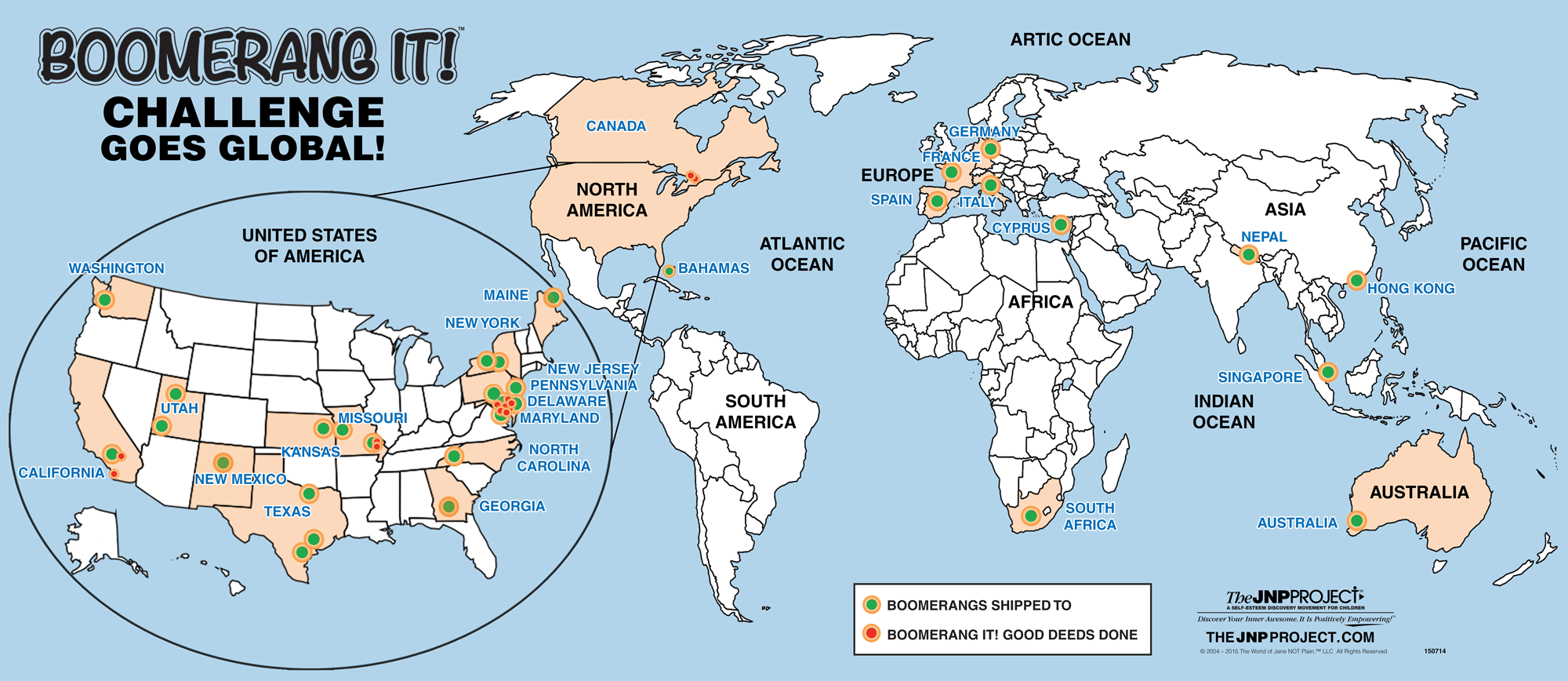 The Boomerang It! Challenge is taking off to do good deeds; inspires others to do good; and, to teach each other that doing good builds our own self-esteem inner awesome!
Good deeds are being done:
– In: the United States of America: Maryland; New Jersey; Pennsylvania; New York; Missouri; Delaware; North Carolina; Texas; California; Main; Utah; Washington State; New Mexico 
– Globally in: Canada; Spain; France; Italy; Cyprus; Germany; Nepal; South Africa; Hong Kong; Australia, Bahamas, Singapore…