JNP: YOUR TOOLBOX FOR BULLYING

PREVENTION

Welcome to The JNP Project™—a self-esteem discovery movement for children—delivered through the entertaining adventure series, Jane & Jake's Adventures to Awesome™, a production of The World of Jane NOT Plain.™
Kids 5-12+ years old will have fun while strengthening their healthy self-esteem (character, courage, and confidence).


I AM. I CAN. I WILL. EMPOWERED.™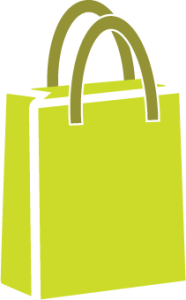 Buy Jane & Jake's Adventure to Awesome books!
  JANE & JAKE'S ADVENTURES TO AWESOME™ — 31 Chapter-Books in 3 Series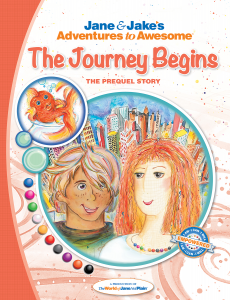 A CHAPTER-BOOK SERIES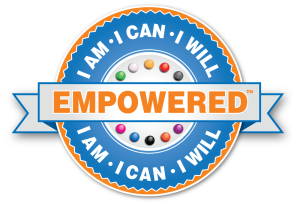 This series is unique. It is a chapter-book series designed  for children 5-12+ years old, written and developed by our team of professional authors and educators.* The chapters allow advanced readers to read chapter by chapter, as desired, and complete each chapter with a sense of accomplishment—reading some or all of the story. Less experienced readers could have an older sibling or adult reading to them. Either way, completing each chapter affords the child a sense of accomplishment at every skill level. The chapters work like building blocks to develop themes about character, courage, and confidence.
Read more about the series.
THREE ENDINGS TO CHOOSE FROM
Each book has three story endings: Each ending is from the point-of-view of one of the three main characters (Oracle, the magical goldfish; Jane, the nine-year old girl; and Jake, the nine-year old friend). Your child is empowered to make his or her own choice about how the story's "lesson of inner-awesome superpowers (character)—I am Me!" is completed.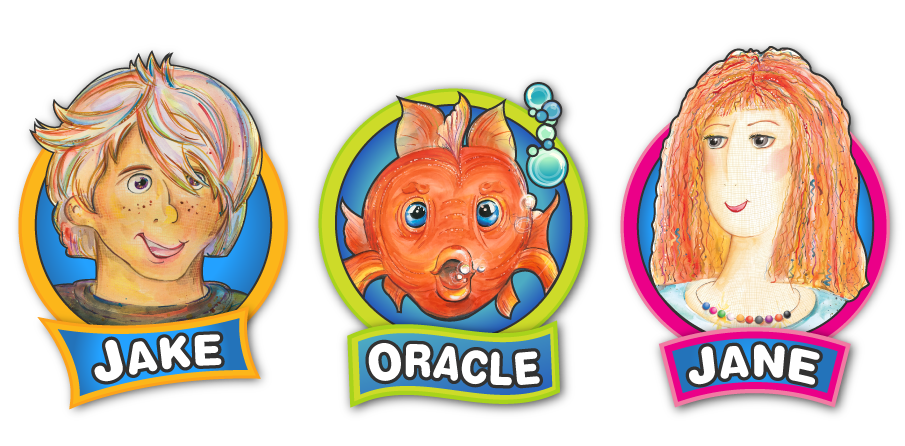 So, why three endings? It wasn't because the JNP Creative Writing Team couldn't decide which one to use or because each of them wanted to write a different ending. No, the three endings reflect three different perspectives instead of one; there is no one way of seeing anything. We influence the outcome through our perspective. Others may experience an adventure or conversation differently depending on their life experiences, memories, beliefs and values.
The positive point for parents: Encourage your child to be aware of different viewpoints–this awareness will increase a child's healthy self-esteem. Your child may identify with Jane's perspective, and only want to read that ending, but encourage your child to also read Jake's as another perspective–and Oracle's too. Offering readers a choice of perspective encourages independence and higher-level reasoning.
You will have an excellent opportunity to interact with your child: Use the different endings as discussion points with your child. Perhaps you'll discover that he or she has been in a similar situation. This story and your conversation about it may help him or her gain another perspective on what happened. Remind yourself and your child that exploring and discovering our inner-awesome superpowers is positively empowering!
LEARN ABOUT THE  SUPERPOWERS YOU HAVE INSIDE
Let's learn about the SUPERPOWERS we have inside…our INNER AWESOME! Discover it. It is positively empowering!
Jane and Jake earn their Circle of Power™ Empowerment Badge by unlocking the heart and using their inner-awesome superpowers (character/core values)—and kids will too!
Each adventure to Awesome reveals a different color pearl. When kids collect all ten, they earn their Circle of Power™ Empowerment Badge!
The JNP Project™ strongly supports empowering healthy self-esteem through an educational, fun, illustrated, adventure-series of books, featuring The Adventures of Jane & Jake in Awesome™. The series demonstrates how kids can build strength of character, courage, and confidence–their own inner-awesome superpowers–in their core values. The 31-story series, vetted by a professional advisory committee, rewards young readers' efforts by encouraging an understanding of character and developing feelings of self-worth.


POSITIVE INTERACTION WITH REWARDS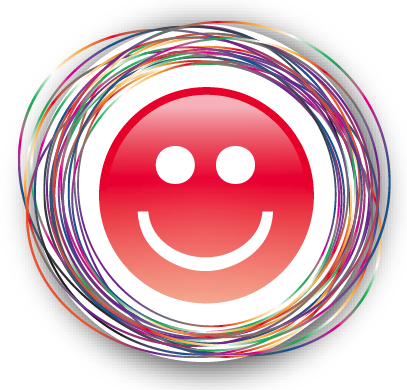 Kids will want to join Jane & Jake on their Adventures to Awesome to:
•   Solve puzzles
•   Receive Pearls of Power™ at the end of each journey to reward their character-building activities
•   Discover inner-awesome superpowers (core values/character) in themselves and others
•   Hunt for—and find!—the Big Secret hidden in Awesome
•   Choose one of three empowering endings for each story
•   Wear their character rewards with JNP Gear
•   And much more!
AN ADVENTURE SERIES TO GROW WITH:
I AM. I CAN. I WILL. EMPOWERED.™

JNP's inner awesome superpowers (core values) are developed in three sequential series.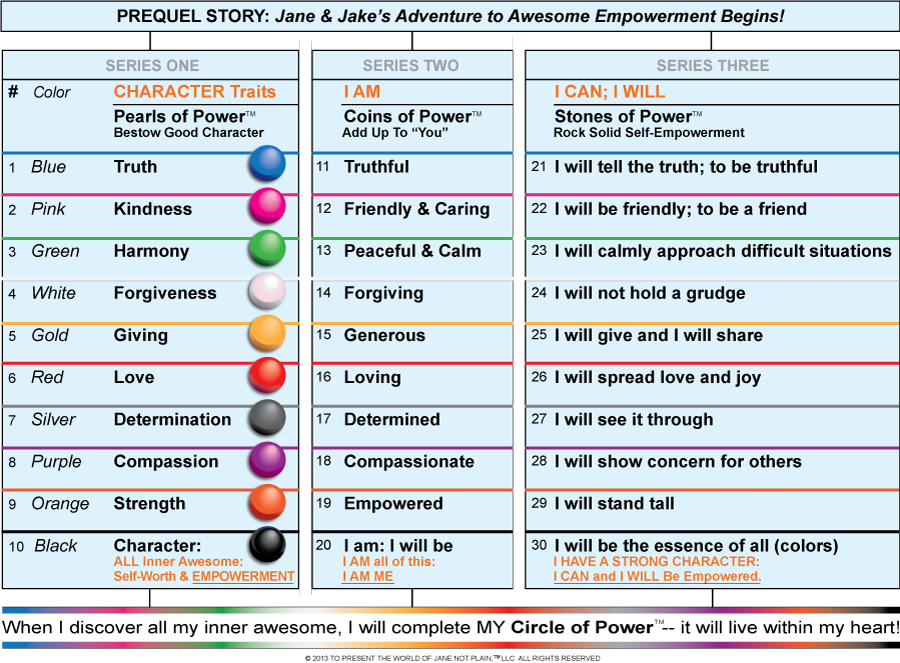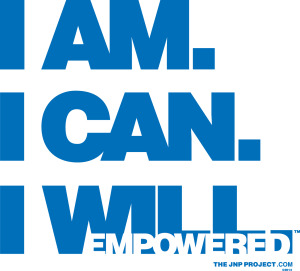 The stories can be read separately or as sequential building blocks. Even the youngest readers will see the inner awesome superpowers (core values) that can help them feel good about themselves.
The series begins with one introductory story (The Prequel) followed by thirty (30) core-value themed stories divided into three categories of ten (10) each:
Character Traits (inner-awesome superpowers)

I Am              
I Can / I Will
In each book, readers are challenged to discover their Me as they earn a Pearl of Power™ in one of JNP's ten core values (inner-awesome superpowers): TRUTH, KINDNESS, HARMONY, FORGIVENESS, GIVING, LOVE, DETERMINATION, COMPASSION, STRENGTH, and CHARACTER.
JNP defines our "Me" from the inside out—our inner-awesome character, courage, and confidence, which are the true powers of the heart and the foundation of healthy self-esteem.

When kids act from their own inner-awesome superpowers, they feel great, and they act great!

CAREFULLY CHOSEN CHARACTER NAMES

Why certain character names?  How will your children relate?
Why Jane and Jake? We spent a great deal of time choosing the names of our main characters. It was important to us that they were similar names, with the same number of syllables and the same sound.  The characters, male and female, are equals and have an easy relationship as friends, each with his or her own foibles, but learning together about inner awesome! Their simple names don't convey any particular socioeconomic class, culture, country or ethnicity. Children everywhere can identify with Jane and Jake.
Oracle's name comes from the Oracle of Delphi, the wise messenger of Greek mythology. He is the "adult" in the stories, observing, commenting, and yet remaining objective. He knows what Jane and Jake are thinking, but rather than informing and explaining, Oracle encourages and guides Jane and Jake as they discover, for themselves, how to manage their emotions and behavior. The Undersea World of Awesome is the place where Jane and Jake experience adventures of character in truth, kindness, harmony, forgiveness, giving, love, determination, compassion, strength and character. Jane and Jake learn to handle their anxieties and fears, earn their Pearls of Power™, and grow in healthy self-esteem.
The undersea journey in Awesome is a metaphor for Jane and Jake's personal journey, and kids experience this journey of self-discovery with them. Different moments in the stories will resonate with kids, depending upon what is happening in their lives. JNP strongly recommends using the stories to prompt personal discussions and discoveries with your kids.
You and your children become a part of the story; part of the games, quizzes, competitions, and activities we have incorporated into the stories and the website, including downloads, support kits, and so much more.
THE ROLE OF ORACLE: A POSITIVE INFLUENCE FOR CHILDREN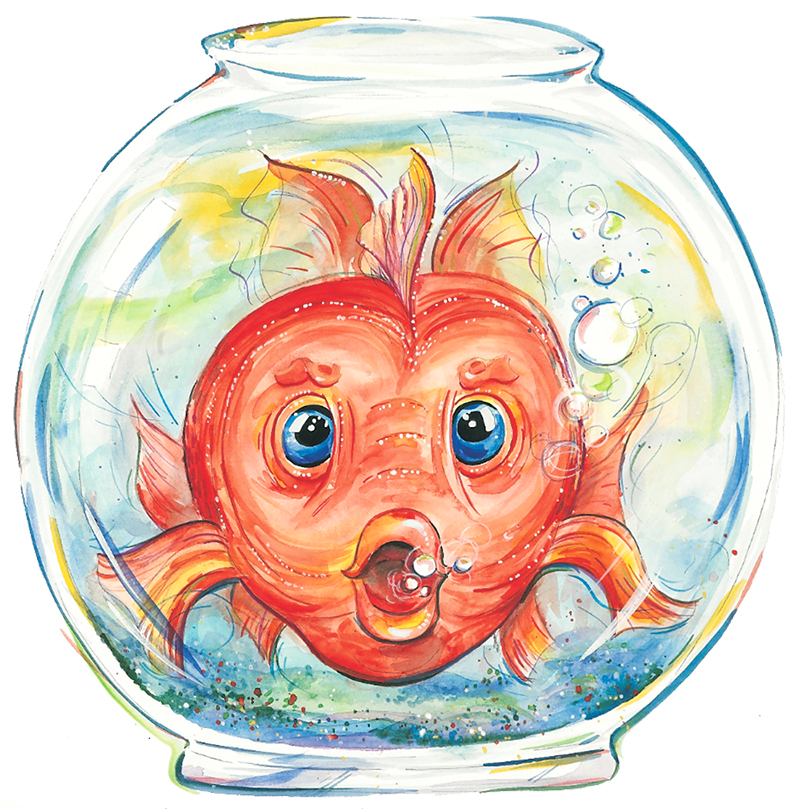 Oracle is maturely emotional, and from his adult perspective he directs children towards healthy expressions of emotions and choosing to make the best, positive decisions. Oracle influences the outcome of the stories, guiding Jane and Jake's learning and personal development. He is Jane and Jake's main "go-to" adult in the stories, quietly observing and staying calm (just as parents would like to do). Oracle encourages children to trust their inner-awesome, "calm selves" to deal with their own inner conflicts and external negative pressures. By focusing on what they observe in a situation, kids learn to see multiple sides of a conflict and sort through their own emotions so they can clearly see what they need to do.

AN IMPORTANT NOTE FROM JNP
As a parent, teacher, caregiver or counselor, you know how important it is for the children we love and care for to feel the very best they can feel: confident, self-assured, safe, and self-reliant. Our responsibility is to teach them how to feel good about themselves in a world where so much is required of them at such a young age. This is a huge task, and we're committed to helping you do that through Jane & Jake's Adventures to Awesome™.
Adults, Parents, Teachers and Counselors, please support the JNP movement!

Ready? Come with us now….to that long-forgotten place inside us, that place that never vanishes no matter how old we are; the place where innocence, wonder, and the strength and spirit of childhood remain true. Meet Jane (NOT plain), and her true-blue friend Jake. Say hello to Oracle, Jane's not-so-common talking pet goldfish, who is waiting to whoosh! you and your kids to the magical Undersea World of Awesome. Get ready to meet the cast of unforgettable undersea characters who live in Awesome…like the ancient and wise Jaunty Mr. Sea Turtle; the mischievous magician king crab, Monte The Magnificent; and the forever-young, teenage gatekeepers of the Pearls of Power™, the MerTwins, Prince Andante and Princess Allegro. You and your children will eagerly follow Jane and Jake in each new Adventure to Awesome.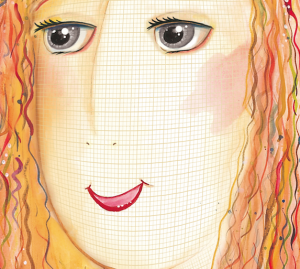 Through humorous yet insightful text and rich illustrations—in which Jane and Jake appear like an artist's " blank canvas," inviting your children to imagine and create Jane and Jake's outward appearance (outer awesome)—Jane and her true-blue friend Jake teach us about the bright colors of their inner selves, their powerful inner-awesome superpowers (core values).
Written by a team of children's authors, Jane & Jake's Adventures to Awesome (produced by The World of Jane NOT Plain™) stories are molded and vetted by a professional advisory committee that includes counselors, psychologists, educators, teachers, reading specialists, parents, and young adults.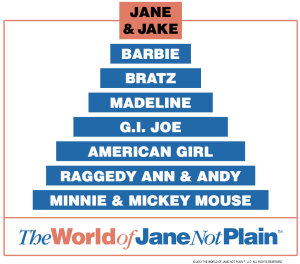 As JNP grows, our goal is to bring our model for healthy self-esteem to a variety of digital media, including interactive apps and animation! We are working toward Jane and Jake becoming a top-tier in the world of empowering children's books and other inner-awesome tools.
I AM. I CAN. I WILL. EMPOWERED.™
JNP: YOUR TOOLBOX FOR ANTI-BULLYING
* The Creative Writing Teams of The World of Jane NOT Plain,™ USA
** Children's Literature Published Authors
JNP Storybook Series Creative Development
•  Dona Rudderow Sturn,** Founder& CEO [Creative Director] – United States
  •  Kathy Szaj,** M.Ed., Lead Writer – United States
  •  Judy Bartkowiak,** Writer – United Kingdom
  •  Jim Westcott,** Writer – United States
JNP Storybook Series Technical Development
  •  Ken Spillman,** Editor– Australia
  •  Janice F. Booth, Adjunct Professor/English, Grammar Editor – United States