NO CHILD SHOULD EVER BE BULLIED! And in today's society, an alarming number of children are involved with physical, verbal and cyber violence abuse from their peers.
Here's just a sample of our BULLYING and CYBERBULLYING research data and statistics referenced while creating content for The JNP Project.


Note: All items below are directly quoted from the given source.
BULLYING DEFINITION (2010)
Bullying is a form of youth violence. Although definitions of bullying vary, most agree that bullying includes:
Attack or intimidation with the intention to cause fear, distress, or harm;
A real or perceived imbalance of power between the bully and the victim; and
Repeated attacks or intimidation between the same children over time.
Source: Farrington DP, Ttofi MM. School-based programs to reduce bullying and victimization. Systematic review for The Campbell Collaboration Crime and Justice Group; 2010. Available at www.ncjrs.gov/pdffiles1/nij/grants/229377.pdf
BULLYING AND CYBERBULLYING DESCRIPTIONS (2009)
Bullying can include aggression that is physical (hitting, tripping), verbal (name calling, teasing), or psychological/social (spreading rumors, leaving out of group). Bullying can also occur through technology and is called electronic aggression or cyberbullying. Electronic aggression is bullying that occurs through e-mail, a chat room, instant messaging, a website, text messaging, or videos or pictures posted on websites or sent through cell phones.
Source: David-Ferdon C, Hertz MF. Electronic media and youth violence: A CDC issue brief for researchers. Atlanta, GA: Centers for Disease Control and Prevention; 2009. Available at www.cdc.gov/violenceprevention/pdf/Electronic_Aggression_Researcher_Brief-a.pdf
SCHOOL BULLYING: MIDDLE SCHOOL THROUGH HIGH SCHOOL (2012)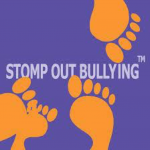 Bullying is widespread in the United States.  In a 2011 nationwide survey, 20% of high school students reported being bullied on school  property in the 12 months preceding the survey.* An estimated 16% of high school students reported in 2011 that they were bullied electronically in the 12 months before the [2011]survey.*
During the 2009-2010 school year, 23% of public schools reported that bullying occurred among students on a daily or weekly basis. A higher percentage of middle school students reported being bullying than high school students. #
How does bullying affect health?
Bullying can result in physical injury, social and emotional distress, and even death. Victimized youth are at increased risk for depression, anxiety, sleep difficulties, and poor school adjustment. Youth who bully others are at increased risk for substance use, academic problems, and violence later in adolescence and adulthood. Compared to youth who only bully, or who are only victims, bully-victims suffer the most serious consequences and are at greater risk for both mental health and behavior problems.+
Who is at risk for bullying?
A number of factors can increase the risk of a youth engaging in or experiencing bullying. + However, the presence of these factors does not always mean that a young person will become a bully or a victim.
Some of the factors associated with a higher likelihood of engaging in bullying behavior include:
Impulsivity (poor self-control)
Harsh parenting by caregivers
Attitudes accepting of violence +
Some of the factors associated with a higher likelihood of victimization include:
Friendship difficulties
Poor self-esteem
Perceived by peers as different or quiet
Sources: Overall: "Bullying Fact Sheet from CDC" (Center for Disease Control) 2012. Available at: http://www.cdc.gov/violenceprevention/pdf/bullyingfactsheet2012-a.pdf * Centers for Disease Control and Prevention. Youth risk behavior surveillance—United States, 2011. MMWR, Surveillance Summaries 2012;61(no. SS-4). Available at www.cdc.gov/mmwr/pdf/ss/ss6104.pdf
# Robers S, Zhang J, Truman J, Synder TD. Indicators of School Crime and Safety, 2011. National Center for Education Statistics, U.S. Department of Education, and Bureau of Justice Statistics, Office of Justice Programs, U.S. Department of Justice. Washington, DC; 2010. Available at http://nces.ed.gov/pubs2012/2012002.pdf
+ Smokowski PR, Kopasz KH. Bullying in school: An overview of types, effects, family characteristics, and intervention strategies. Children and Schools 2005; 27:101-109.
ONLINE HARASSMENT [CYBERBULLYING] STUDY (2013)
Because of concern that aggressive behavior and bullying have transferred to electronic media, surveys have begun to assess this problem as well. The Youth Internet Safety Survey (YISS) asked a representative sample of US Internet using youth about experiences of being harassed online. Rates increased from 6% in 2000 to 9% in 2005 to 11% in 2010, an increase of 83% over the decade.
Statistical data:
YISS1                   YISS2                   YISS3
Year (Number of youth)                                         2000 (1501)       2005 (1500)       2010 (1560)
Harassing behaviors:
Any harassment behaviors                                                 15% (219)           29% (435)            41% (637)
Made rude/nasty comments online                                 14% (215)            28% (416)            40% (620)
Harassed/embarrassed someone mad at online            1% (19)               9% (129)             10% (152)
Note: YISS=Youth Internet Safety Survey
Study conclusions:
The increase in youth online harassment from 6% in 2000 to 11% in 2010 was driven primarily by a rise in indirect harassment—someone posting or sending comments to others about them online. Girls made up an increasing proportion of victims: 69% of victims were girls in 2010 compared with 48% in 2000. Furthermore, in comparison with earlier in the decade, harassment incidents in 2010 were more likely to come from a school friend or acquaintance and occur on a social networking site. Victims reported disclosing harassment incidents to school staff at greater rates in 2010 than in 2005 or 2000.
Between 2000 and 2010, according to victim reports, an increasing percentage of aggressors were female. An increased percentage of aggressors were also identified as friends from school and, decreasingly, persons that the youth had met online. Specifically, by 2010, 48% of aggressors were female compared with 20% in 2000; 58% were a school friend or acquaintance compared with 23% in 2000.
Source: Lisa M. Jones, Kimberly J. Mitchell, and David Finkelhor, University of New Hampshire "Online Harassment in Context: Trends from Three Youth Internet Safety Surveys (2000, 2005, 2010)" in Psychology of Violence © 2012 American Psychological Association, 2013, Vol. 3, No. 1, 53– 69. Available at http://www.unh.edu/ccrc/pdf/Online%20Harassment%20in%20Context.pdf
BULLYING IN GRADES 6-12 (2011)
A higher percentage of students in 6th grade than of students in grades 7 through 12 reported being bullied at school during the school year. In 2011, about 37 percent of 6th-graders reported being bullied at school, compared with 30 percent of 7th-graders, 31 percent of 8th- graders, 26 percent of 9th-graders, 28 percent of 10th-graders, 24 percent of 11th-graders, and 22 percent of 12th-graders.
Source: "Indicators of School Crime and Safety: 2012" U.S. Department of Justice, Office of Justice Programs, Bureau of Justice Statistics Executive Summary available at http://www.bjs.gov/content/pub/pdf/iscs12.pdf
ASSORTED CYBERBULLYING RESEARCH FACTS
Traditional bullying is still more common than cyberbullying. (Lenhart, 2007; Smith et al., 2008; Wang, Nansel, & Iannotti, 2011) Cyberbullying is related to low self-esteem, suicidal ideation, anger, frustration, and a variety of other emotional and psychological problems. (Brighi et al., 2012; Hinduja & Patchin, 2010; Kowalski & Limber, 2013; Patchin & Hinduja, 2010; Wang, Nansel, & Iannotti, 2011)
Traditional bullying and cyberbullying are closely related: those who are bullied at school are bullied online and those who bully at school bully online. (Hinduja & Patchin, 2009; Kowalski & Limber, 2013; Ybarra, Diener-West, & Leaf, 2007). We also just collected data (October, 2013) from about 400 students at one middle school (ages ranged from 11-14) in the Midwest. We haven't had a chance to fully examine the results, but here are some quick stats:
– 97.5% have been online in the previous 30 days
– 63% have a cell phone
– 45% are on Facebook
– 42% are on Instagram
– 11.5% have been the target of cyberbullying in the previous 30 days (boys: 6.8%; girls: 16.0%)
– 3.9% have cyberbullied others in the previous 30 days (boys: 0.6%; girls: 6.9%)
Source: Cyberbullying Research Center Available at http://cyberbullying.us/facts/
INTERVIEW WITH BULLYING RESEARCHER, JAANA JUVOVEN, PH.D. (2012)
"Schools have had success with policing and disciplining individual bullies," Juvonen said. "But bullying is not a problem of specific individuals. Bullying is a collective problem. We need to address the social dynamics." Schools should also do a better job of helping the victims, who are often forgotten in the larger drama of reining in the bullies. "Victims can learn new ways to perceive their plight and their suffering," Juvonen said, "realizing that it's not something about them that causes this" and developing effective social skills.
"'Ten years ago—and even today in some parts of the country and in some families—there was a belief that bullying is just part of growing up … and that these experiences are even needed [by the victims] because they 'help build character.' " To the contrary, [Juvonen] said, "we have learned that bullying can have devastating consequences"—most tragically, those cases where victims of bullying have committed suicide.
Source: "Psychologist's studies make sense of bullying," by Judy Lin, May 03, 2012 Available at http://newsroom.ucla.edu/stories/bullying-jaana-juvonen-233108
BULLYING AND SCHOOL CLIMATE
Studies have also shown that students feel less safe in large schools and that verbal bullying is more likely to occur at such schools (Lleras, 2008). In fact, bully-victim behavior is a serious public health problem. Research from the Health Resources and Services Administration's (HRSA) National Bullying Campaign showed that up to 25% of the U.S. students are bullied each year (Melton et al., 1998). As many as 160,000 students may stay home from school on any given day because they are afraid of being bullied (Nansel et al., 2001).
A recent study of more than 2,000 students of ages 12 to 16 found that those who witnessed bullying reported more feelings of depression, anxiety, hostility, and inferiority than either the bullies or victims themselves (Rivers, Poteat, Noret, & Ashurst, 2009).
Source: "School Climate and Bully Prevention," February 2013 by Jonathan Cohen and JoAnn Freiberg Available at http://www.schoolclimate.org/publications/documents/sc-brief-bully-prevention.pdf