To ensure the value of The JNP Project (The World of Jane NOT Plain™) Brand, an Advisory Committee of 5-star professionals has been assembled to review, discuss, and offer appropriate suggestions for the ongoing development of JNP.
Professionals in their field: Psychotherapist; Psychologist; Life Coaches; Educators/Professors; Education Developers; Parenting Specialists; Balanced Life Skills Director; Literacy Director; School Teachers; eBook Developers; Television Programming Director; Marketing Director; Film Maker/Director; Music Composer; Parents; Young Adults; and Book Authors

My deepest gratitude and thanks go out to these fabulous people who believe in this project, support us, and guide us. Their breadth of vision,  knowledge and wisdom have been instrumental in successfully bringing The JNP Project to market. They leave a positive legacy. Thank you.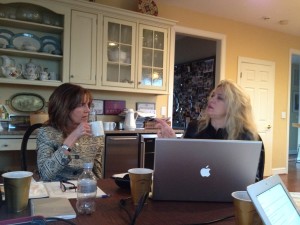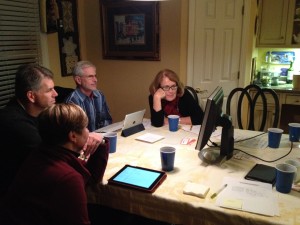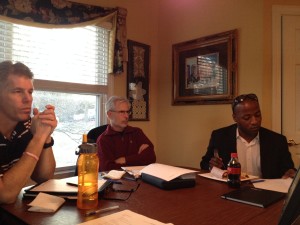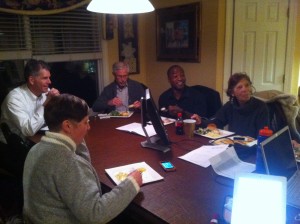 Advisory Committee Members:
(See professional information & web sites below.)
•  Doctor of Child Psychology
•  Marianne S. Sachs: Child Psychotherapist
Guiding instruction full-circle; the implementation of positive qualities.
•  Grace Porter, MA, LCPC: Bilingual Depth Psychotherapist (Spanish/English)
Associate at Integral Medicine Associates, Certified Facilitator of The Amrit Method of Yoga Nidra. 
•  Educational Counselors
•  Biteena Frazier: JNP AMBASSADOR TO THE MIDDLE EAST
Best Parent, Best Child; Parenting Specialist
Discovering the gifts within: bringing out the best in kids, teens and adults.
•  Tom Murray: Inspirational Life Coach
I believe in: Love, Results, and Prosperity. I do not believe in: Failure.
•  Educational Leaders
•  Joe Van Deuren: Balanced Life Skills
Life. Art. Peace. Building character, teaching life skills.
•  Dr. Vera D. Torrence, PhD: New Leaders, NYC
Preparing principals to work in urban school settings.
•  Gerald J.P. Connolly: Indian Creek School
Head of ICS Upper School — an all-kinds-of-minds educational venue.
•  Educational Leaders in Public Speaking
•  Janice Booth: Anne Arundel County Community College
Adjunct Professor –  Communication that delivers; messages that matter.
•  Educational Leaders in Reading Specialties
•  Lisa Vernon: Director, Anne Arundel County Literacy Council
Improving literacy one reader at a time.
•  Joan Blemley: Special Education Instuctor, Math Teacher
Anne Arundel County Public Schools
•  Barbara Sammis: Developmental Education Professional
Anne Arundel County Public Schools
•  Sonja Snelgrove: Developmental Education Professional
Alternative Schools – Education in Development of Self-esteem and Self-acceptance
•  Educational Leaders for Young Children
•  Susan Mitchell: Junior Kindergarten Teacher
Authoring a Young-Mind Development Program: To The Next Step…
•  [Children's] eBooks, Games & Toy Industry Professionals
•  William DeLamater: President, eRedia, LLC
Building tools that format digital content for mobile reading platforms.
•  [Children's] Programming Executive
•  Bob Reedy: Television Programming Director
Creating animation that children love to watch.
•  [Children's] Programming Specialist & Music Composer
•  Meg Robinson: Composer, Harpist & Children's Television Programmer
Composing sounds and music that communicate with the soul.
•  Film  Documentary/Animation Director

•  Lisa D. Hommel: Artist/Scientist/Engineer/Documentary Film Director
Developing the most prominent lecture series in the nation on bullying.
•  Marketing Director
•  Leslie I.D. Prewitt: Director of Develoment and Marketing
Building opportunities for individuals with disabilities.
•  Parent
•  John Mecholsky, MS PMI-ACP; Chief Operating Officer, Business in a Box LLC
Change management for good.
•  Traci Carneal: Mother and Communications Professional
Devising connections to self-esteem for young people.
•  Young Adults
•  Jordon Kurtz: Street Smarts on Kids & the Digital World
•  Stephanie Schuyler Carneal: Gaining Self-Confidence Through Support
•  Bonnee Zansitis: College Student; Major–Primary Education 

Professional information (listed alphabetically):
•  Traci Carneal: Publish, Ink.  www.PublishInk.net
B.A. Mass Communications, George Mason University
Communicator, Writer & Editor with a Passion for Raising Confident, Caring Children.
" Today's children face more challenges and influences than ever due to media exposure and technology. The pressure to not only fit in, but to excel is tremendous. In fact, one in ten teens will develop depression or anxiety, which is alarming. It's no longer good enough to be average in our society, which can put a huge burden on children who don't fit the mold. Every child is unique… and if they can learn that they are valued for who they are and for what they believe, then that could change lives."
•  Gerald J.P. Connolly: Indian Creek School  www.IndianCreekSchool.org
Head of Upper School: Upper School Latin Faculty — an all kinds of minds educational venue.
B.A. Colby College; M.Ed. Columbia University Teachers College
"I cannot think of a more fun thing to do, or a more important thing to do, than to help boys and girls become young men and women, and that is exactly what happens between the ages of thirteen and nineteen. It is just so great to be a part of that process. Overall, when I think about ICS, I think about community. Many schools say they are [communities], but ICS really is. I continue to marvel at how much our students progress as we nurture and challenge them."
•  Biteena Frazier: Parenting Specialist   www.creative-coaching.com  www.virtuesproject.com
MSocSci (Counselling); Master Solution-Focused Practitioner; Certified Solution-Focused Therapist; Certified Solution-Focused Coach; PCI Certified Parent Coach®;  Certified Virtues Project Facilitator; Certificate in Sandplay Therapy *& Symbol Work with Children, Adolescents and Adults
"JNP brings together under one roof two invaluable strategies for helping children grow into their full potential. The JNP Project raises children's awareness of their potential, their Gifts of Character that all human beings have inside them. Becoming aware of these innate strengths is important for developing a healthy and empowered sense of self. Children who recognize and can tap into these inner resources are more able to cope effectively with all the challenges that come their way in the normal course of living. By presenting this valuable information in an engaging book form for children, The JNP Project also promotes literacy skills. Studies have shown that giving children a love of reading significantly enhances their ability to achieve academically. Not only that, but reading with your child provides a fabulous bonding opportunity, strengthening the parent-child relationship while building the child's EQ (shorthand for emotional intelligence, similar to IQ). Where literacy is a strong predictor for academic success, high EQ is a strong predictor of life satisfaction. So, when you look at all these factors together, you could say that The JNP Project provides parents with powerful tools for raising confident, resilient, capable children destined to do well and lead happy lives."
•  Lisa D. Hommel: Artist/Scientist/Engineer/Documentary Film Director
Developing the most prominent lecture series in the nation on bullying.
"As a professional artist turned scientist turned engineer, Lisa now works as an engineer at NASA Goddard Space Flight Center (GSFC) on an international weather satellite mission. Lisa was nominated to attend the Society of Women Engineers annual conference a few years ago by her former employer, Raytheon. That year more than half of the conference attendees were female students. Lisa was so impressed with the incredible enthusiasm of the students as well as what she learned about engineering that she felt inspired to produce two documentaries about engineering. Her primary objective in making these films is to inspire young people, particularly women and other minorities to become engineers. Lisa has participated in "Take Your Child to Work Day" programs and has mentored high school girls learning about engineering at the Chantilly Academy in Chantilly, VA. She initiated an educational partnership between Chantilly Academy and NASA GSFC. Having struggled with self-confidence issues for many years, Lisa feels honored to join this incredibly talented international team all working together to teach children to have self-confidence and feel good about themselves, to find their inner awesome. Lisa is proud to be working with the JNP Project to produce animation projects and to develop the most prominent lecture series in the nation on the subject of bullying."
•  John Mecholsky, MS PMI-ACP; Chief Operating Officer, Business in a Box LLC
BS Physics, BS Mathematics, MS Computer Systems Management, PMI-ACP (Project Management Institute Agile Certified Practitioner)
"As a parent and community leader, I know how powerful positive self-esteem can be as a difference maker for positive change. JNP delivers powerful positive change for children who seek to explore themselves through thoughtful introspection; it has helped to give my children the inner strength they needed to navigate the changes in our blended family. JNP helps to begin the dialogue surrounding positive self-esteem. It is a change that lasts a lifetime."

•  Susan Mitchell: Junior Kindergarten Teacher
Jr. K Teacher, St. Johns Lutheran School, Orange, Ca
"As an early childhood educator, I believe that The JNP Project provides an excellent tool to develop healthy and positive emotional foundations in a young child. The [JNP] concepts, characters and story line will capture a child's imagination and can easily and effectively be incorporated into the classroom in a variety of creative and fun ways. This program provides the setting and tools for children to explore their feelings while fostering a sense of well-being and self-confidence."
•  Tom Murray: Inspirational Life Coach  www.CoachingLifeUnlimited.com
B.S. International Relations; United States Naval Academy–Jet Pilot
I believe in: Love, Results and Prosperity. I do not believe in: Failure.
"My personal belief is that self-esteem is the fuel behind success. Anyone can increase his or her self-esteem at any time. If children learn this at an early age, it will stay with them just as naturally as their ability to smile."
• Grace Porter, MA, LCPC: Bilingual Depth Psychotherapist
Masters degree in Counseling Psychology with an Emphasis in Depth Psychology from Pacifica Graduate Institute in Carpinteria, CA. Private practice in Annapolis, MD
Clinically specializing in helping adolescents and adults live from their authentic selves–which often involves self exploration and a reaffirming of one's own worth. With Integral Medicine Associates, Grace teaches creating lasting change in your life by changing your perspectives to be in line with your own values and inner wisdom.
Her work helps people connect to The JNP mission: The World Needs You. Own It!TM 
"I am excited to be working with The JNP Project because a strong sense of self worth and self efficacy helps build our resilience to life's inevitable struggles. Learning to know who we are is so important and The JNP Project's mission is to help children do just that by connecting to their inner awesome and learning to value and trust themselves!"
•  Leslie I. D. Prewitt: Director of Development and Marketing, www.nhssi.org
Working for an organization that supports and empowers individuals with disabilities in gaining and maintaining the skills and resources needed to maximize their potential for independence and inclusion in their community, both vocationally and socially.
"It is our daily charge to provide the supports and training for individuals with developmental disabilities. With self-esteem and confidence, it is amazing what one can achieve even with severe disabilities. For me, the JNP Project provides this foundation for our children to learn the necessary skills to possess the self-esteem and confidence at an early age to believe that anything is possible if you believe in yourself. Wow, what an amazing gift for our young and generations to come to learn!"
•  Bob Reedy: Television Programing Director  www.EdwardJones.com
Bob spent 23 years as a Cable Television Programing Executive and was part of the launch team for The Discovery Kids Channel and Ready, Set, Learn Preschool block on TLC. As the Director of Programming. Bob was a key member of the acquisition and development of Children's programming for Discovery Kids (and their strategic scheduling). Currently, Bob is a Financial Advisor with Edward Jones in Annapolis, MD.
"Children's programing can use a model like The JNP Project—I am excited to assist with this endeavor."
•  Marianne S. Sachs, APRW, BC: Child Psychotherapist
Marianne is a board certified advanced practice nurse psychotherapist. She received her masters degree from the University of Maryland, and her undergraduate degree from the University of Pennsylvania. She attended the William Alanson White Psychoanalytic Institute in NYC. Marianne has been on the adjunct faculty at the University of Maryland Graduate School of Nursing, Child and Adolescent Program. She currently is in practice in Annapolis, MD—35 years+.
"With guidance, children thrive."

•  Dr. Vera D. Torrence, PhD: New Leaders, NYC
"In my role as teacher, principal, and curriculum developer preparing principals to work in urban school settings, I have spent my career working to develop the capabilities of students and adults. One's self-esteem is a major part of who we are and impacts our relationships with others, our successes and our failures as well as our personal happiness. I am so glad I can continue my work by contributing to this impressive endeavor."
•  Joe Van Deuren: Balanced Life Skills  www.BalancedLifeSkills.com
Life. Art. Peace. Teaching self-defense from a global perspective.
"Most important for parents is to remember that all children are different and have different needs as they approach new activities. Some may have to watch others performing or learning prior to them trying. Some may need time to think about it, while others may want to jump right in and go for it no matter the risks. There is not a good or bad way of approaching new things, but keeping an open mind to trying new things is important."