#3 OF THE FIVE STRATEGIES OF THE VIRTUES PROJECT

3. Set Clear Boundaries
Boundaries based on respect and restorative justice create a climate of peace, cooperation and safety in our homes, schools and communities.
What boundaries do you have? What boundaries do you need?

Core Values (Character) & Virtues–are they the same thing? Yes, in that they are woven into the same "fabric of character."

As I recently took a course at the Anne Arundel Community College's TEACH Institute and Parenting Center–Introduction to the Virtues Project–now, with a better understanding of what the Virtues Project is, and how it aligns with The JNP Project, I am beginning to reference all this as a term I like to call the "fabric of character." Core values are which The JNP Project's adventure book series, Jane & Jake's Adventures to Awesome (and all supporting empowerment tools) focuses on: Truth, Kindness, Harmony, Forgiveness, Giving, Love, Determination, Compassion, Strength, and Character, and The Virtues Project complements all this SEL (Social Emotional Learning) beautifully.
The JNP Project focuses on core values, which together, make up our individual character. Our "Me!" In the White Paper, Virtue Ethics without Character Traits, by Gilbert Harman, Princeton University, 8/18/99, he states, "In one version of virtue ethics, moral virtues are robust character traits possessed by ideally morally virtuous people. The character traits in question are acquired robust habits of perception, motivation and action: habits of perceiving situations in certain ways, habits of being motivated to act in certain ways, and habits of actually acting in those ways. In this view, to specify a moral virtue is to specify the relevant perceptual, motivational, and behavioral habits." Summing up to character.
In the Character Traits Chart, by Character-in-Action® (image below) notes that "virtue" is one of their listed character traits. Character-in-Action defines the virtue trait as: Virtue = begins by comprehending that there is a clear, absolute standard of right and wrong, and then acts to bring every area of life into conformity to that absolute standard. And, The Virtues Project's mission is "recognizing the gifts within."
In conclusion, I wanted to state that our character, the essence of who we believe we are, in which we draw our strengths and values from (our own inner-awesome super-powers), is in essence our fabric of character–made up of core values and virtues. That is why it is so important to me to take note of our virtues and be advised by our virtues facilitators as we continue to create content for JNP.
#3 of the Five Strategies of The Virtues Project  details click here
3. Set Clear Boundaries
Boundaries based on respect and restorative justice create a climate of peace, cooperation and safety in our homes, schools and communities.
What boundaries do you have? What boundaries do you need?

NOTE: This series is written as a GUEST BLOG by our own JNP Advisory Committee Member, Ms. Biteena Frazier — now, our JNP Ambassador to the Middle East. She is a Master Solution-Focused Practitioner, PCI Certified Parent Coach and Virtues Project Facilitator. She has left the USA to pursue an interesting opportunity to help develop a behavior management and character development program for a new international school in the Middle East.
SET CLEAR BOUNDARIES

The key to boundary setting is finding the right balance of setting limits and giving choice. When boundaries are too tight, a child feels suffocated, when the boundaries are too loose a child feels that no one cares. Setting clear, consistent and firm boundaries is one of the most important responsibilities a parent has. It is also one of the trickiest areas of parenting. To set boundaries appropriately, ones which will keep a child safe and still maximize his or her potential, requires you to have consistent awareness of what your bottom line is – of what you will tolerate and what you will not tolerate. At the same time, you also need to have a keen understanding of your child's developmental abilities and what degree of choice and freedom is suitable for your particular child at his or her particular stage of development. This is not easy even with a single child, because children are unique and develop at different rates. It gets even more complicated when there is more than one child in a family and parents have to juggle different rules for different children, or rather, have rules that cater to the range of developmental needs in the family.
It helps immensely when parents have a clear understanding of their own bottom line. For example, before interacting with a child or making any decisions, it is a good idea to know your own beliefs about rules regarding food, etiquette, activities, screen time, social behavior, etc. Parental clarity and consistency are indispensable for setting clear boundaries. Once you know your boundary, you will find it easier to give your child choices: "Would you like to put on your pajamas before or after your bedtime story?" The boundary is that the child has to wear pajamas but the child has a choice about when he or she will put them on. Giving a child choice gives the child an opportunity to "check inside" and discover his or her sense of self. Young children can be given small choices. The older the child gets the more they can be allowed to choose. The idea is for the child to practice making choices so that by the time they come of age, they are ready to make big choices and become self-determining agents in their own lives. By the time a child turns 18, the parent can "let go" and pass the reigns of responsibility entirely to the young adult who, by this time, has internalized strong boundaries and can step in to adulthood feeling confident about his or her ability to make decisions.
Giving choice is a powerful way for parents to let the child know, "I trust you." This doesn't mean the parent trusts the child to always make the "right" decision – it means the parent trusts a child to make the best decision he or she can and that if it proves to be a "poor" decision that the child has the inner resources to bounce back (to show resilience) and to grow from his or her mistakes (to show wisdom). If children are not given opportunities to make decisions for themselves, they could find it difficult to develop self-confidence. Giving a child choice is another way of saying "I believe in you" and there is really nothing more empowering to a child than parental confidence. A child's healthy self-esteem grows out of being given sufficient opportunities to test personal decision-making capabilities and to be able to handle situations without parental intervention, within a clear, consistent and reliable boundary.
For details of The Virtues Project go to their website at www.virtuesproject.com.

Below is the basic list of 100 virtues: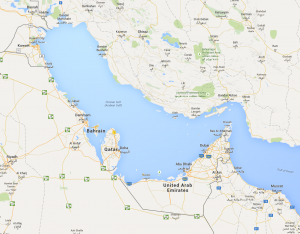 * Ms. Biteena Frazier, is a School Counselor, and will be training staff in The Five Strategies® of The Virtues Project® at a school in the middle-east, with children from over 40 countries around the globe!  She will be involved with The JNP Project as our Ambassador to the Middle-East, and will be Skyping with me regularly. As Biteena grows into her role, I will share more with you on the positive learning and experiences she is having overseas.
Join Jane, Jake and all their friends on the adventures to discover your inner awesome, together!
~  ~  ~
Note: This Blog is a chronological diary of a start-up-company—The JNP Project's Journey—reading it from the start, will broaden your understanding of the path we are on, together, and hopefully, positively influence you in some way!
FYI Tip: To get the overall understanding of Character Traits & Virtues, and the Language of Virtues, read all of the 8 blogs in this Founder's Blog series.