October is National Bullying Prevention Month.

JNP is right with that!
To clarify, The JNP Project's (Jane NOT Plain) mission is not simply "no bullying" — it is much more — we are about creating products and gathering and sharing data and resources; all which is created to nurture character, courage, and confidence in all boys and girls 5-12+.
So why do I say JNP is also a no-bullying brand then. Because with all the research we have done, and statistics that have been found and reviewed, most kids are bullied in some form or another.
Bullying is widespread in the United States.  In a 2011 nationwide survey, 20% of high school students reported being bullied on school  property in the 12 months preceding the survey.* An estimated 16% of high school students reported in 2011 that they were bullied electronically in the 12 months before the [2011]survey.*
During the 2009-2010 school year, 23% of public schools reported that bullying occurred among students on a daily or weekly basis. A higher percentage of middle school students reported being bullying than high school students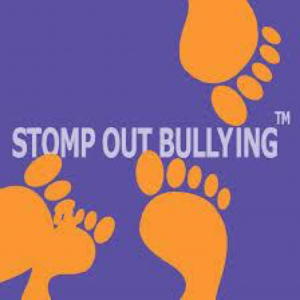 Bullying Definition (2010) Bullying is a form of youth violence. Although definitions of bullying vary, most agree that bullying includes:
Attack or intimidation with the intention to cause fear, distress, or harm;
A real or perceived imbalance of power between the bully and the victim; and
Repeated attacks or intimidation between the same children over time.
Source: Farrington DP, Ttofi MM. School-based programs to reduce bullying and victimization. Systematic review for The Campbell Collaboration Crime and Justice Group; 2010. Available at www.ncjrs.gov/pdffiles1/nij/grants/229377.pdf
I walk that walk. I was continually bullied in middle school. It was horrible. And I felt alone, and not sure what to do or who to turn to. My experiences are part of why JNP has come to be. In each of our books, the series of Jane & Jake's Adventures to Awesome (31 books in 3 series) we focus on I AM. I CAN. I WILL. EMPOWERED.™ as our mission philosophy, and weave that into every story plot and outcome.
I AM. what? What makes Jane & Jake the 9 year-olds that they are. What are their inner awesome colors that make up their own superpowers? What do all those colors mean? and how do they give them power?
I CAN. what? What can Jane & Jake do with their all-knowing magical goldfish, Oracle, who is teaching them and showing them how the amazing inner awesome colors inside them give them their own superpowers of the Circle of Power (that lives in their heart). What "can" they do knowing and understanding their inner awesome?
I WILL. what? Jane & Jake knowing and understanding that "will" is powerful — they "will be empowered" by the understanding of knowing that their Circle of Power is their inner awesome selves: Truth, Kindness, Harmony, Forgiveness, Giving, Love, Determination, Compassion, Strength and their own, wonderful, amazing, individual, awesome Character.
I AM. I CAN. I WILL. EMPOWERED.™ is the "all knowing knowledge" of their Circle of Power — inner-awesome superpowers–all that "character" will give them the "courage" and the "confidence" to stand stall, stand up for themselves, and stand up for each other–ultimately, fighting the fight to STOMP OUT BULLYING!
So, all that The JNP PRoject is doing (as a global healthy self-esteem movement) "is" about NO BULLYING.
Stay tuned as I outline more of what bullying does to a child, negatively, and what positive reinforcement can do to change a child's life for the better, for a lifetime.
Join Jane, Jake and all their friends on the adventures to discover your inner awesome, together!
~  ~  ~
Note: This Blog is a chronological diary of a start-up-company—The JNP Project's Journey—reading it from the start, will broaden your understanding of the path we are on, together, and hopefully, positively influence you in some way!
FYI Tip: For information on research and statistics, go to: http://adventurestoawesome.org/kids-bullying-statistics/